We took our camera  today when we did our P-day bike ride.  We were gone about two hours but stopped often to take photos.  It was a beautiful day, but a bit hot.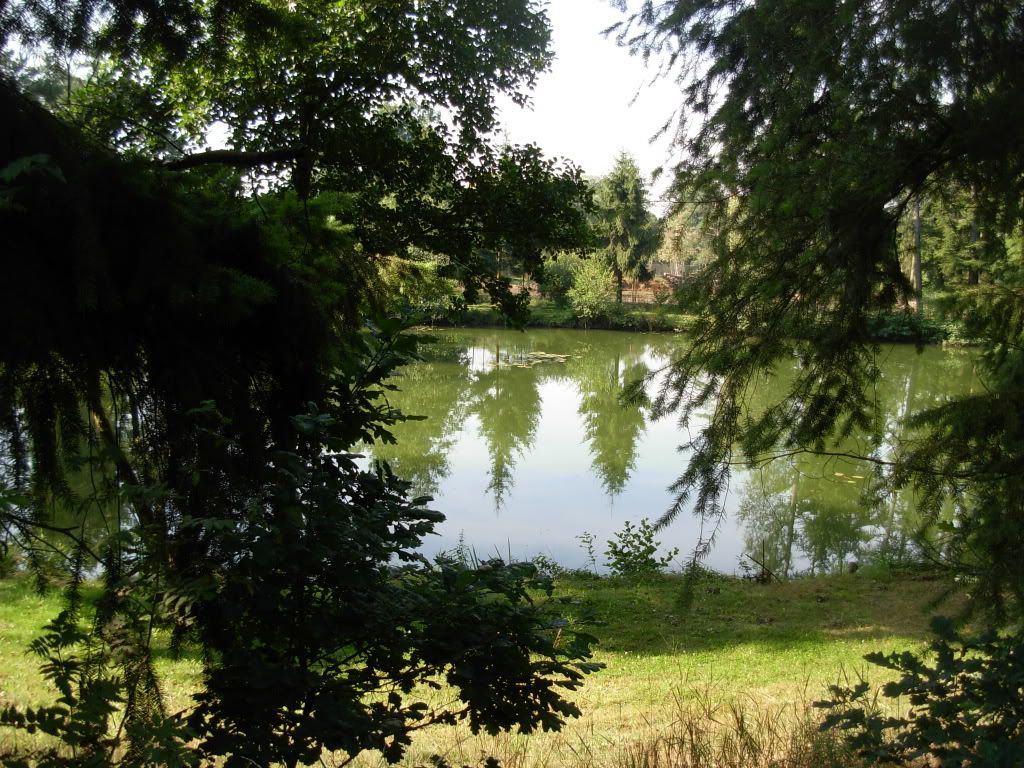 Above is a small lake we passed, near where we had a baptism last week.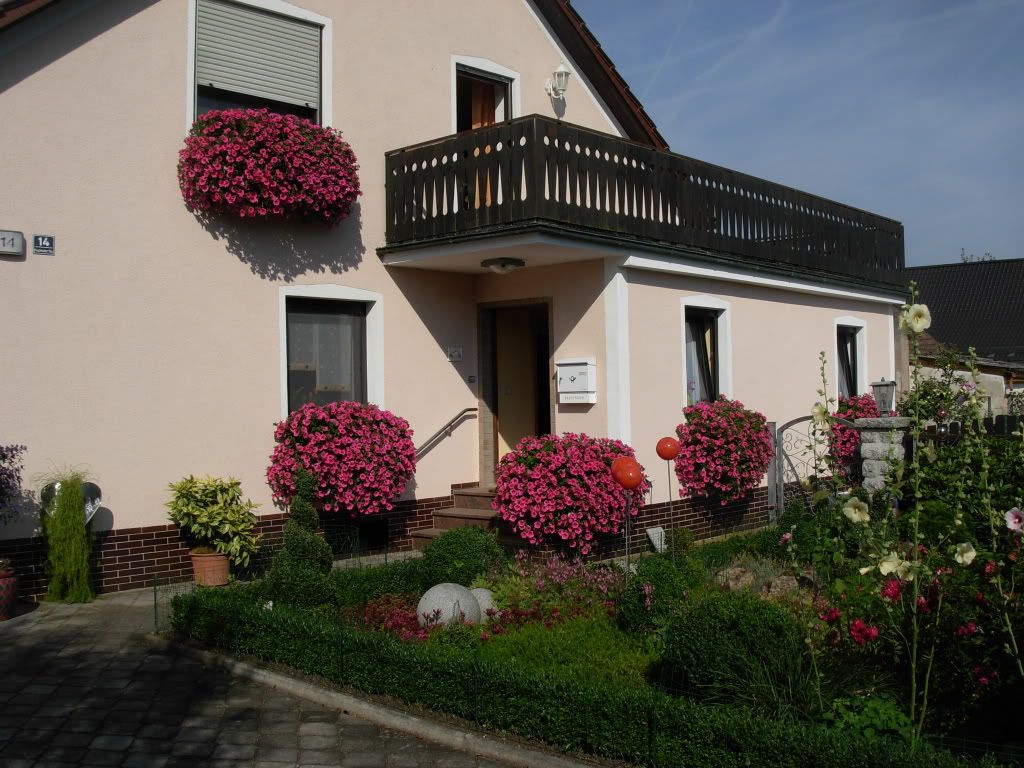 The homes here are beautifully decorated with flowers.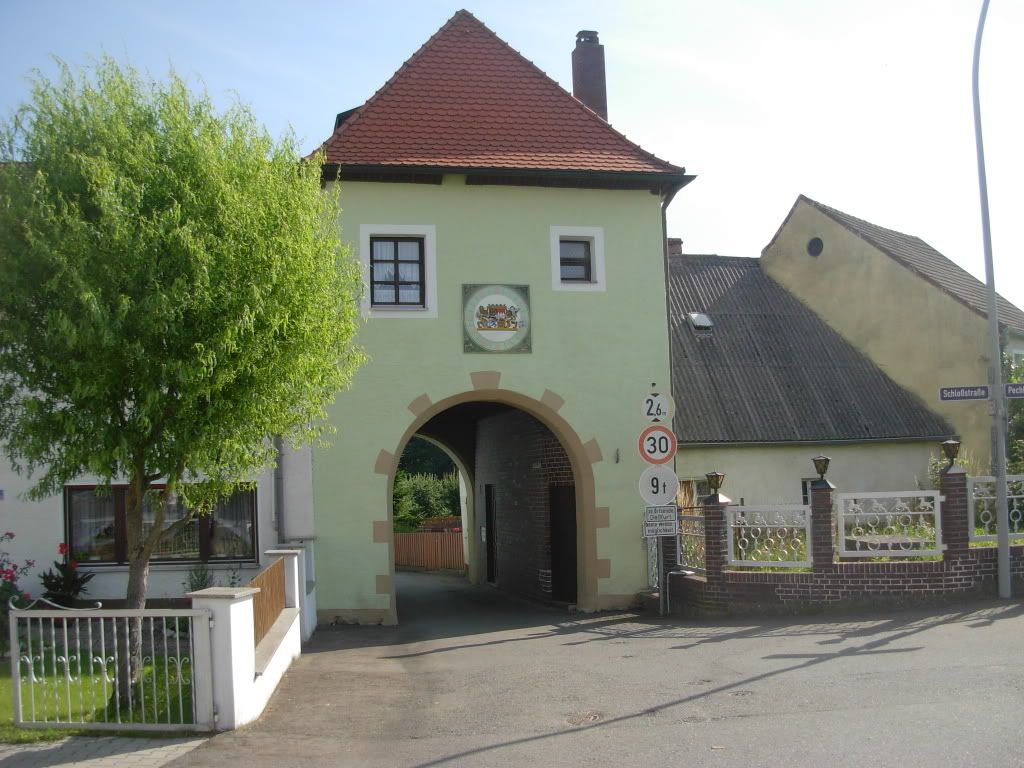 This is the entrance to the center of the town, Diessfurt.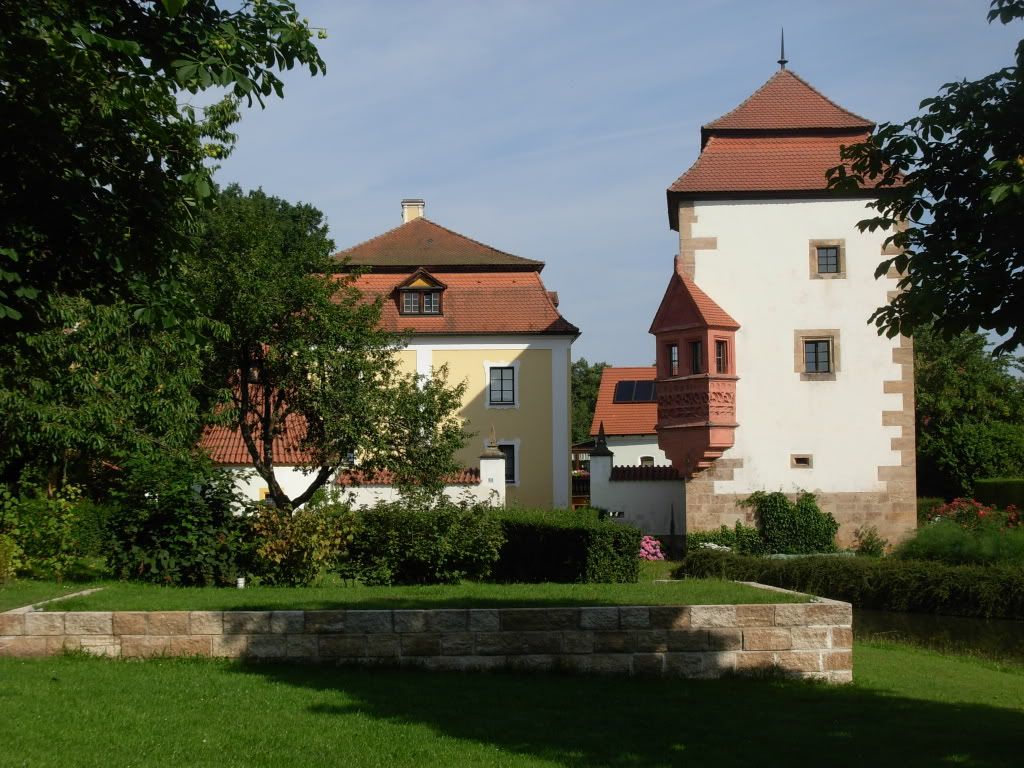 This may not be a grand castle, but is beautiful and occupied by the owners.
And this is a farm house. They had a flower box on the cow section of the barn last week, but not today.